TRAINING
Kirby Morgan
Pacific Commercial Diving Supply is part of the world wide Kirby Morgan Dealer and Service network and as an Authorised Australian Repair and Service Centre, Pacific Commercial is equipped to carry out Repairs on the following equipment in accordance with the standards developed by
Kirby Morgan:
Superlite Series Helmets SL-17A/B, SL-17K, SL-27,

SL-17C

KM-37, KM-47 Helmets

KM 18/28 Band Masks

DCS

M-48

Superflow 1st and 2nd Stage Regulators

Helmet Insert Repair and Replacement/Minor

Fiberglass and Gel Coat Repairs

Authorised to teach Kirby Morgan Maintenance and

Repair Technician Courses and Kirby Morgan

Inspector Training
Pacific Commercial Diving Supply is Authorised to teach Kirby Morgan Maintenance and Repair Technician Courses And Kirby Morgan Helmet and Bandmask Operator Course (Previously Inspector Training) throughout Australasia. The available courses are as follows:
Basic Maintenance & Repair Technician Traning – Three-Day Course:
The course instructs divers, tenders, and diving personnel how to perform routine repair and maintenance of all KMDSI Helmets, BandMask, and other specific associated equipment. The course also teaches how to conduct Helmet and BandMask inspections, adjustments, and overhauls as well as face port insert testing. In addition, trainees learn about the KINDSI set-up and maintenance Check Lists, and Operations and Maintenance Manuals.
The basic technician course does not include instruction in fiberglass and gel coat repair but does teach insert testing. Upon completion, each student will receive a three-year certification valid for the individual's own equipment and/or the company or affiliate company's equipment for which the individual works, as well as equipment belonging to other diving employees of the company as dictated by company policy.
Once certified as a Basic Helmet and BandMask Technician, the technician is authorized to teach the KMDSI Inspectors Course using the curriculum and guidelines set up by KMDSI and Dive Lab Inc. The main purpose for this is to expand the knowledge and training within the commercial diving industry using trained persons, thus raising the level of awareness pertaining to the proper use and maintenance of KMDSI Helmets, BandMask and associated equipment.
Helmet & Bandmask Operator Course (Previously Inspector Training) – One-Day Course:
The course was developed to teach trained commercial diving personnel standardized inspection, set-up, and operation procedures for the KMDSI SuperLIte Helmets and BandMasks. This course can be taught by all KMDSI technicians certified after October 2002 that have received training in the operator Course. This course is primarily intended to teach commercial divers and diving personnel standardized procedures for the use of KMDSI Helmets and Masks, "it is not a Repair/Technician Course".
The operator Course instructs commercial divers, tenders, and supervisors how to perform routine daily pre-dive / post-dive procedures as well as corrective adjustments and to identify equipment deficiencies, which could hamper helmet or BandMask performance and/or pose a potential hazard. The course teaches the KMDSI monthly, and daily helmet and BandMask pre/post dive maintenance, set-up, adjustment, and inspection procedures for Kirby Morgan Helmets, BandMasks and associated equipment. Upon completion, each student will receive a two-year certification.
The course does not qualify or certify the individual to perform repairs, overhauls, or annual face port insert testing. Depending on the experience level of the persons being trained, the course generally requires about 4-7 hours of instruction. This course is can
be taught by KMDSI Technicians certified after October 2002, taught by persons certified
as KMDSI Helmet and BandMask Technicians Dive Lab or KMDSI. Certification as a
KMDSI operator is valid for two years on initial certification, and three years upon on
re-certification.
For further information on course dates, contact the Service Manager, Mr. Peter Gubb on petergubb@pcds.com.au.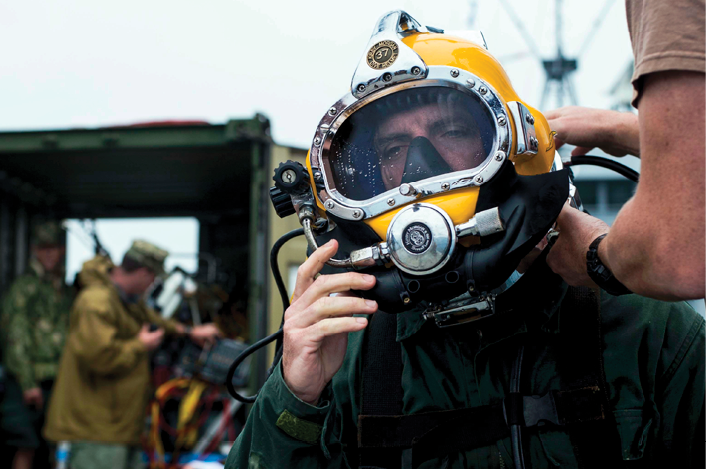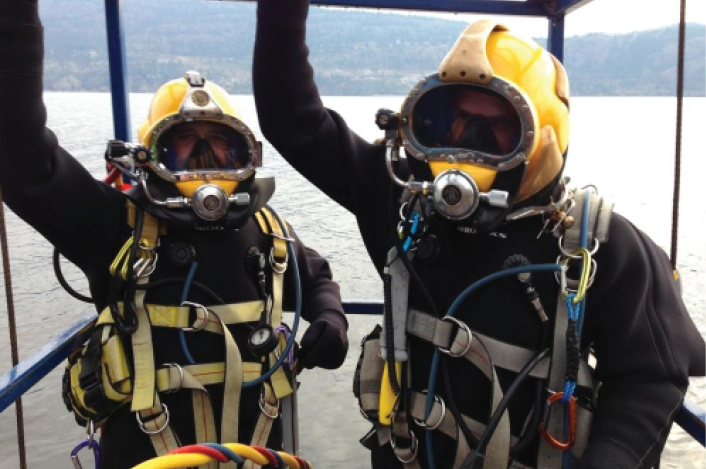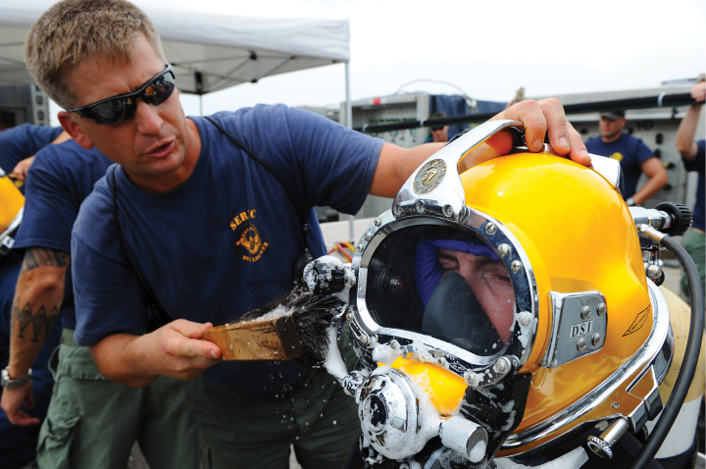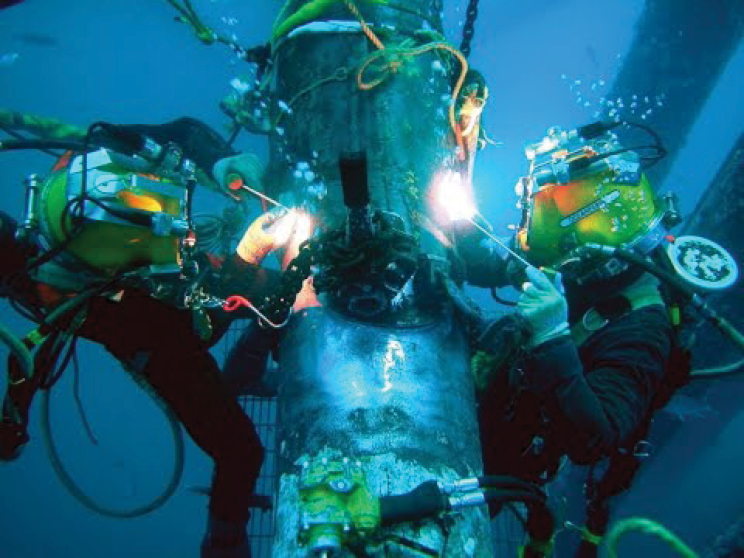 BROCO
Pacific Commercial Diving Supply is the Authorised Australasian Distribution and Training Centre for all Broco Inc. products and due to the Diversified range of Broco products, Pacific Commercial is able to tailor Training and Development Courses to suit individuals specific needs.
These courses may include:
Basic introduction and preparation

Disassembly and assembly of components

Set up and operating procedures

Scheduled Maintenance

Corrective Maintenance

Troubleshooting

Material and Component Safety Precautions

Oxygen Decanting Procedures
For further information on all Broco related courses contact Peter Gubb at petergubb@pcds.com.au or Howard Smith at howard@pcds.com.au.
INTERSPIRO
Pacific Commercial Diving Supply can develop courses to suit the particular needs of Military and Commercial Diving entities or individuals for INTERSPIRO equipment.
Course content can include although is not limited to:
Technical aspects & appropriate usage of equipment

Pre use checks

Post use procedures

Safety Procedures

Periodic Maintenance

Component parts

Composite Systems
Only holders of validated Interspiro Service Certificates may carry out service and repairs on Interspiro Breathing Equipment. Unauthorised service may result in malfunction and users relying thereon could sustain severe respiratory injury or death.
To check validity of current Certification or to arrange for Interspiro training contact the Service Manager, Mr. Peter Gubb on petergubb@pcds.com.au.